I mentioned in a different post that there is an adapter which permits the use of Contax 645
Zeiss
lenses on the Fuji GFX cameras in AF mode:
Fringer Contax645 - GFX
.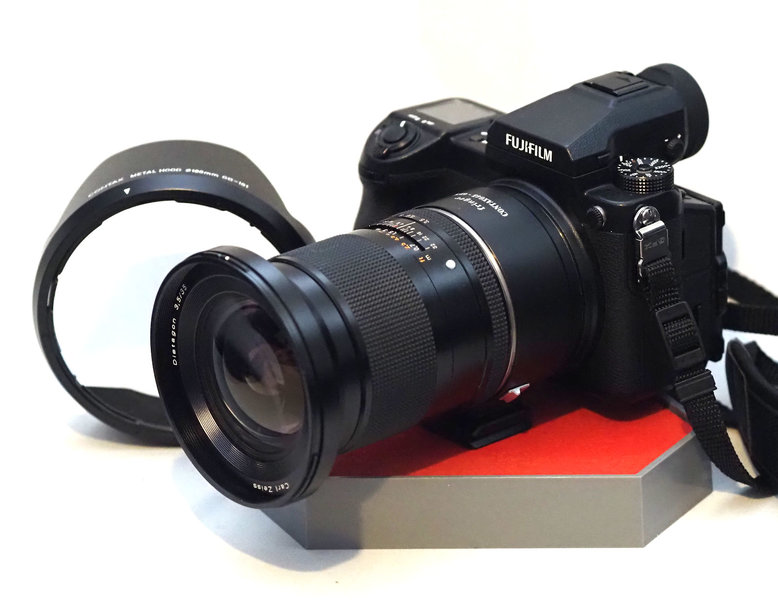 I grabbed a piccie of the combination of the wide-angle
Zeiss 35mm f3.5 Distagon
(stunning glass) on my GFX 50S. AF is a little slow but that is rarely an issue with the typical subjects being shot with a super-wide angle lens. When used with
80mm f2 Planar
, portraits truly come to life - it's a great way to expand the versatility of the Fuji medium format digital cameras without breaking the bank on their own glass. I have loved Fuji's medium format glass for over 20 years in its 6x4.5, 6x7, 6x8 and 6x9 cameras but the wonderful new lenses for the GFX are simply beyond my pocket; this Fringer adapter allows one to expand the range of photographic opportunities available to users of the Fuji system that don't have deep pockets.